Composers
-
bio
-
works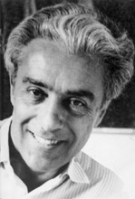 Girolamo Arrigo - Biography
Palermo, 1930
Girolamo Arrigo studied at the city's Vincenzo Bellini Conservatory, where he gained entrance to the horn class. He also studied harmony, counterpoint, band orchestration and choral singing.
In 1953 he moved to Paris to study composition with the Viennese conductor and composer Max Deutsch, a pupil of Arnold Schönberg, with whom he studied for about four years.
In 1956 the composer Henri Sauguet, a member of the French broadcasting commission for the reading of scores, chose his setting of a poem by Giacomo Leopardi for mezzo-soprano and orchestra for a concert on Radio France.
The subsequent public performance of Due canti at the École Normale de Musique immediately aroused great interest and marked Girolamo Arrigo's introduction to Paris.
In 1957 he presented his Trio d'archi at the international competition for compositions "Pour Que l'Esprit Vive". The jury, chaired by the composer Pierre Boulez, awarded him first prize.
In 1959 Boulez, as artistic director of Domaine Musical, commissioned a composition from him for soprano and orchestra, Tre occasioni, to a poem by Eugenio Montale, which in 1965 received the Prix de la Biennale in Paris.
In 1963 Epitaffi for chorus and orchestra won an award in a composition competition organized by the Società Italiana di Musica Contemporanea and held in Rome.
In 1964 the American composer and conductor Gunther Schuller, who had conducted Tre occasioni at the Philharmonie in Berlin, invited Arrigo to Tanglewood in the United States on a grant from the Bernstein-Koussevitsky Foundation. He subsequently invited him to live in New York for a year on a grant from the Ford Foundation.
During this period Girolamo Arrigo visited several of the most important American universities where he met some of the major figures in the musical life of the United States, including Aaron Copland, Leonard Bernstein and Edgard Varèse.
In 1965 he returned to Rome where he remained until the end of 1966.
In 1967 he received a grant from the Ford Foundation to spend a year in Berlin.
In 1968 he returned to Paris. French Radiotélévision, in collaboration with the Avignon Festival, commissioned an opera from him. Arrigo composed Orden to a libretto by Pierre Bourgeade. The opera was first performed at the Avignon Festival in August 1969, directed by Jorge Lavelli. Orden was a great success with both critics and audiences, and the following year it was performed thirty times in Paris.
In 1970, drawing inspiration from Primo Levi's novel La tregua, he composed a dramatic oratorio, La cantata Hurbinek, which was performed at the Théâtre de la Ville. At this point Arrigo began a fruitful collaboration with French Radiotélévision, which commissioned Nel fuggir del tempo for three voices and orchestra, Solarium
for large orchestra, and numerous unaccompanied works based on madrigals.
The nascent Festival d'Automne, presided over by Michel Guy, commissioned an opera from him. Arrigo wrote both the music and the libretto of Addio Garibaldi, an opera in two acts, which was performed at the Opéra-Comique in Paris in 1972 and at the Teatro alla Scala in Milan in 1982.
The Paris performance was seen by Rolf Liebermann, director of the Paris Opéra, who invited Arrigo to create a work for the dancer and choreographer Carolyn Carlson, and also by Paolo Grassi, general director of the Teatro alla Scala, who commissioned a work for soprano and orchestra. This is how he came to compose Rorogigasos.
In 1976 the Teatro Massimo in Palermo, one of the most prestigious opera houses in Italy, offered Arrigo the post of artistic director, which he accepted and continued to hold until 1990. A further renewal of his contract extended his tenure until the end of 1993. During this period Arrigo composed various vocal and instrumental works.
In 1982 Gunther Schuller again invited Arrigo to Tanglewood, this time to hold a seminar on Bellini's music. Phillis Curtin invited him to Boston University's School of Music to conduct a seminar on technical aspects of opera.
In 1984 his Arie da camera for mezzo-soprano and piano were performed.
In 1985 his opera Il ritorno di Casanova, commissioned by Radio France and composed to a libretto by Giuseppe Di Leva after Arthur Schnitzler's homonymous novel, had its premiere at the Grand Théâtre in Geneva. The opera enjoyed a great critical and popular success and was subsequently performed at the Théâtre des Champs Elysées in Paris in 1986, and at the Teatro Comunale Giuseppe Verdi in Trieste in 1988.
In 1987 he received a commission from the Ministère de la Culture et de la Communication Française to compose a work for the Groupe Vocal de France and the Ensemble Orchestral de Paris. He composed O notte, o dolce tempo to a sonnet by Michelangelo, which was first performed on 28 November 1989 at the Salle Pleyel in Paris, conducted by Armin Jordan.
He next composed Serenata per Andromeda for clarinet, piano, viola and strings, performed in several Italian cities and on tour in Brazil (1989) and Australia (1990). Since 1989, to a commission from the Fondation Louis Vuitton and Radio France Arrigo has been composing an opera in three acts to a libretto by the well-known Italian writer Tullio Kezich, taken from Il bell'Antonio, a novel by Vitaliano Brancati.
In 1990 the French record company Erato devoted a whole compact disc to unaccompanied vocal music by Arrigo, settings of Michelangelo's Rime, which won the prize "Nouvelle Académie du Disque" in 1992.
Bongiovanni, the Italian record company based in Bologna, has recorded Serenata per Andromeda.
On 21 May 1987 the Ministre de la Culture et de la Communication Française awarded Arrigo the title "Officier de l'Ordre des Arts et des Lettres".
Girolamo Arrigo's compositions have been performed in the world's principal opera houses and concert halls, and broadcast by the major European radio networks.
Arrigo has also worked as an opera director, staging La sonnambula at the Grand Théâtre in Geneva, Norma at the Théâtre Municipal in Metz (France), Addio Garibaldi at the Opéra-Comique in Paris and at the Teatro alla Scala in Milan, and Lucia di Lammermoor at the Teatro Municipale in São Paulo, Brazil.
In 1975, for Arti Grafiche Ricordi in Milan, he produced - in collaboration with the painter Mario Rossello - a group of six etchings entitled Nel fuggir del tempo1, inspired by the musical works of the same name composed to Michelangelo's Rime.
In 1992 the Istituto Siciliano di Studi Ebraici made a recording to mark the 5th Congress of Italia giudaica (Judaic Italy), dedicated to the Sicilian Jews on the fifth centenary of their expulsion: La cantata Hurbinek, after Primo Levi - Ensemble Polyphonique de l'O.R.T.F. conducted by Charles Ravier - recording not for sale.
Arrigo has also been published by other publishers; Heugel in Paris and Aldo Bruzzichelli in Florence.